Proud to be an INDIAN
Proud to be an INDiAN
....yes this is the line in the mind of every Indian these days....
Gone are the days when we were looking for support from developed nations......Now is the time to take initiatives and make things operational from ourselves.
It has been happening in every sector,....be it in IT, Banking, Healthcare or any other.....so is for the sector booming like never before......'Aviation'....
The word Indian is of so much significance that it is making strateg

ic changes.....This is true for the recent change in name took place from
INDIAN AIRLINES to INDIAN
.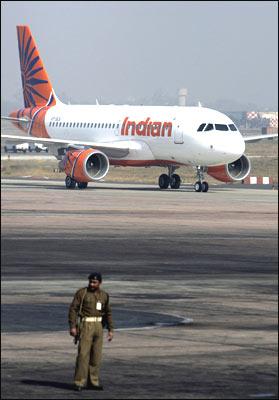 "
An Indian today is considered as making a difference, and his say is of significant value. That positive image of an Indian is being utilised well with the dropping of the suffix, Airlines," says Harish Bijoor, brand consultant and CEO, Harish Bijoor Consults Inc.


Competition in the Indian airspace is increasing exponentially. Civil aviation ministry estimates place the growth in domestic passenger movement at over 50 per cent in the past three years: from 26.36 million in 2001-02, to 40.09 million in 2004-05.


The state owned airline operator is facing some serious pressure and competition from the newly started budget private airlines like
GoAir
and
Kingfisher
.
Air Deccan
is another hot player in the market, which has with their innovative schemes impressed the frequent fliers.
"With a young staff, ad campaigns and offers galore, the newly-launched airlines are a force to reckon with,"
says an industry analyst.

However, the change is more to do with the Emotions attached rather than anything else.....

We can say that it is a good move but with the alliance of Jet and Sahara airways and the moves from Deccan airlines and Kingfisher airlines, it may not prove enough alone...............